Laundry is one of those things that for some reason takes way longer and costs way more than you'd think it should. Especially if you have a big family! If you're doing a load of laundry practically every day (or more) you're probably spending more on laundry products than you would like to. And the costs double if you're using all-natural products! But there are ways to make safe, effective DIY laundry products at home for only a fraction of the cost of their commercial version. Skip the store and instead check out these 10 Frugal DIY Laundry Products!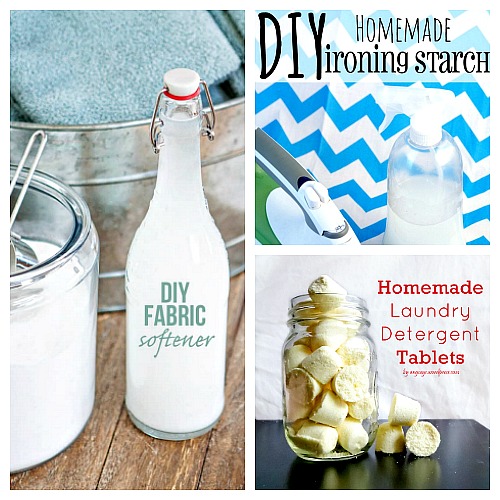 You should also always test a new DIY laundry product recipe on a small load first, to make sure it works well with your clothes/your machine. Remember, natural products tend to not be as strong as chemically based commercial products. So you may need to change your washer's settings, wash smaller amounts of clothes at a time, use more of the product, or make other changes until you get the results you want.
10 Frugal DIY Laundry Products
1. Homemade Laundry Stain Remover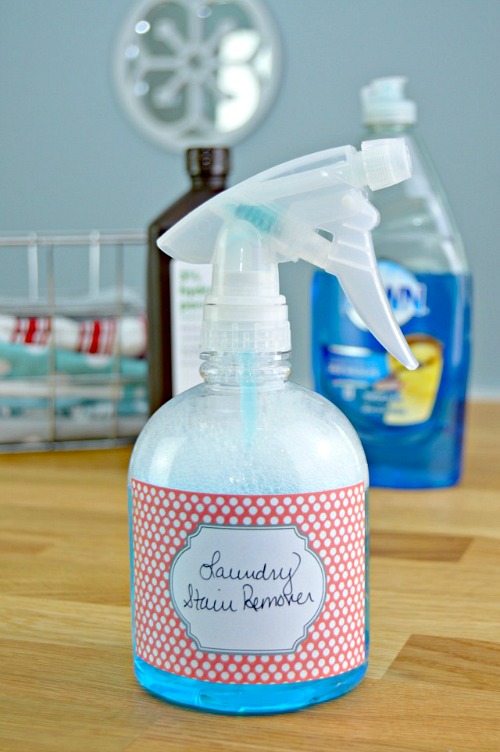 If you like to work out in the garden, or if you have kids, you need this homemade laundry stain remover! Head on over to Mom4Real for the instructions!